HOW JRTPHOTO IS ORGANIZED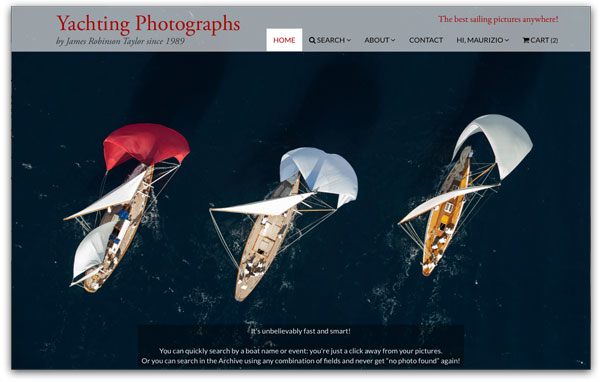 The first selection of an event is found on-line in the "Event" section.
Here you will find all the images I shot, with the out-of-focus, camera-shake, or anything that I deem compromises the image, already filtered out - also known as trash.
The search function is limited to the boat's name, or to the sail number for small one-designs. The images are not optimized. Usually on-line a few days after the end of the regatta.
---
In the "Archive" section you'll find my more interesting images from events since 1989. An average of only twenty percent from the "Event" section will make it here.
At this point each image is optimized, and the database search info is completed – class, designer, wind and light, and so on.
---
To make it to the "Best" section of the "Archive", once again the images are filtered. Orginality, interest, or something of note – in other words, my favorites.
---
The "Latest" images are those I've just added to the Archive, in addition to any older Archive images that have been updated.